Skip to end of metadata
Go to start of metadata
If you are new to Handshake or the career services office and need an account you will need to:
Go to yourschool.joinhandshake.com

Try typing your university email address into the Handshake login

If your email is recognized, Click Login using Email and Password

If your email address was not recognized, reach out to another member of your team or your Handshake account manager to get an account setup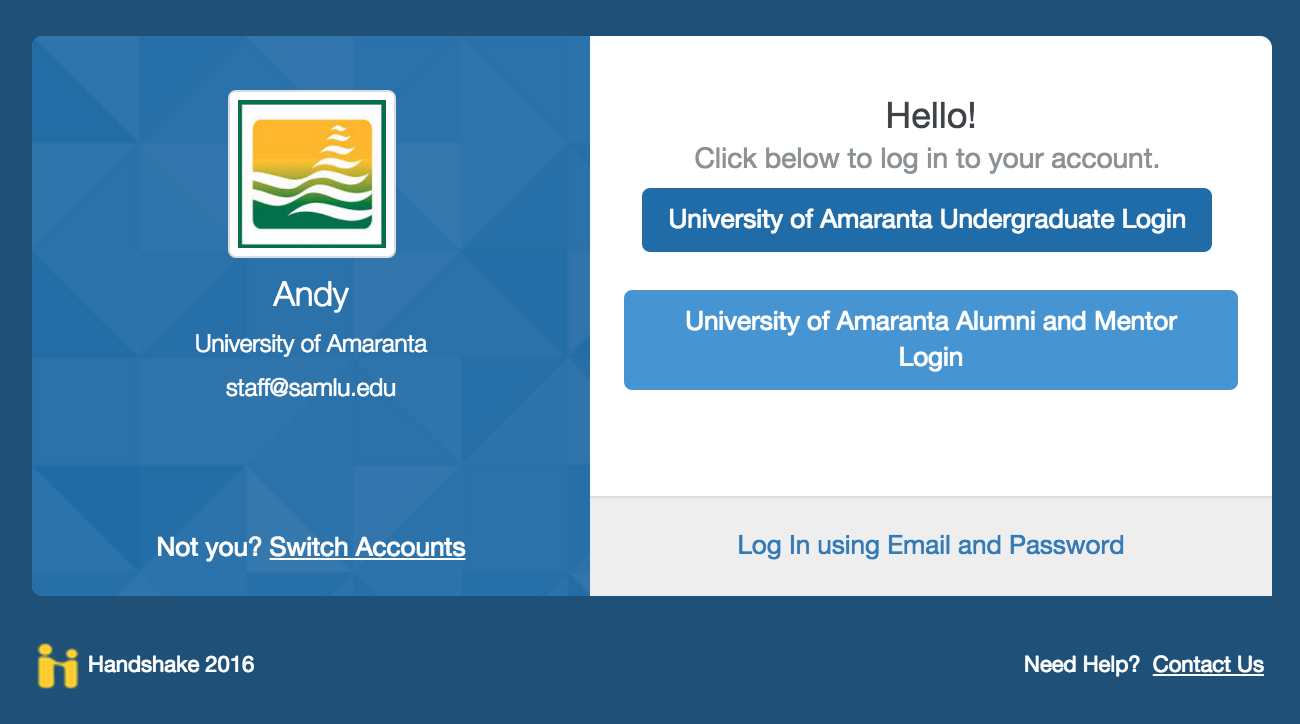 5. Click Forgot your password? This will generate an email to be sent to your geneseo.edu account.

6. Follow the instructions in your email to reset your password 
7. Go back to yourschool.joinhandshake.com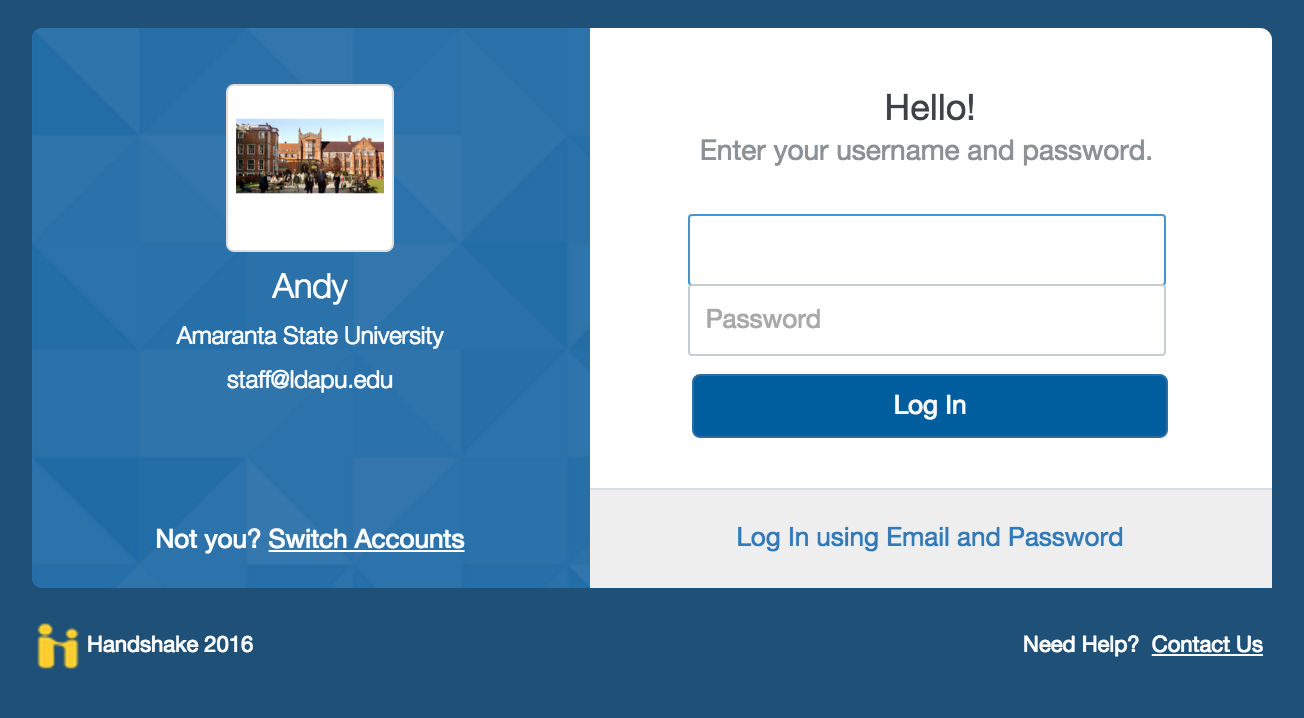 8. Enter your email address
9. Click Login using Email and Password